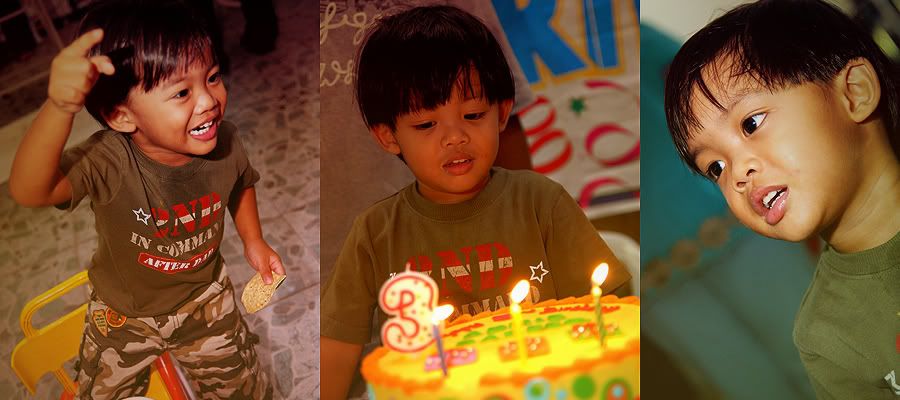 Ini merupakan kali kedua saya betugas utk bday Admie. Last year was at Mid Valley, this year at their new home; I simply adore the design okeh....
The event took place on 27th August, the day when KL hit by a heavy rain & floaded all over places. Kalau event wedding tuh, orang kata, pengantin suka makan budu kan, kalau bday, x kan ler bday boy suka makan budu laks


Dijadikan cerita, setelah mengharungi banjir, hujan, tarffic jam dan ikut short cut sana sinih, alhamdulillah, sampai juga ke destinasi d tuju. Bday boy pemalu org nya.. while the adik sgt suka bergambau.
Gigih juga mendptkan chemistry dgn bday boy, sampailah dia dah x kisah dah aunty photog nih escort jer dia.


Party nih best, food nye, games nye pon best... d friendly happening environment, make me feel like home. My lil Aisyah dah xde kerja, dok belek jer gmbr bday nih... katanya, nanti buat bday dia camtuh ek.
sabar jer kann